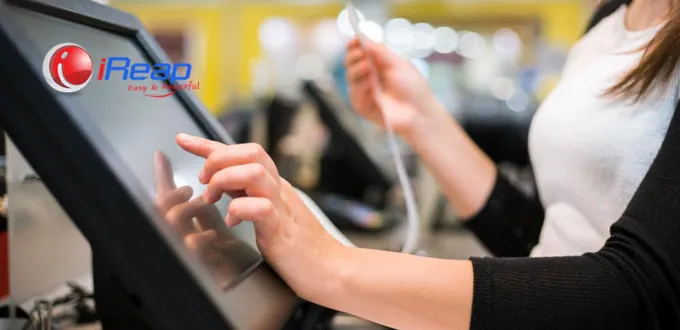 The Point of Sale (POS) is a system that serves as the juncture where vendors and purchasers conclude commercial transactions. Typically, this POS system can be employed on both smartphone and desktop devices. Now, how might one embark on the selection of a commendable Point of Sale solution that aligns harmoniously with the nuances of their enterprise? Let us explore the comprehensive elucidation of this topic in the ensuing iReap article.
9 Strategies for Selecting a Point of Sale System Tailored to Business Needs
1. Fathom the Business Prerequisites
Prior to settling on a Point of Sale application, it is imperative to apprehend the exigencies of your business. Is this system meant solely to expedite cashier duties?
Does it encompass provisions for inventory management and stock control? Does it encompass the archival of master data and customer databases?
Alternatively, are there additional demands that necessitate a more comprehensive system, such as raw material stock, records of merchandise acquisitions, and the logging of returns, among others.
2. Ascertain Available POS Features
Having ascertained the principal requisites of the business, the subsequent step entails a scrutiny of the array of features encompassed by the Point of Sale system. Essential features that should invariably be encompassed by the POS system include:..
Comprehensive Master Data.
Provisions for the acceptance of various payment modalities, such as QRIS codes, credit cards, debit cards, e-money, cash, and so forth.
Facilities for stock management and inventory.
Configuration of the Cost of Goods Sold (COGS).
Inter-store stock transfer capabilities.
Features relating to recipes, product sets, and sales bills of materials.
Provisions for managing accounts receivable and merchandise receipt.
Capture of operational business expenditures.
Employee attendance monitoring.
Dashboard reports.
Financial statements, sales reports, and a compendium of transaction records.
Cloud-based architecture allowing offline and online functionality.
3. Apparatus and Implementation
Given that a POS application necessitates both hardware and software components, meticulous consideration of hardware prerequisites is essential to ensure the optimal functioning of the system.
Typically, a Point of Sale can be operated using a smartphone or tablet. Nevertheless, for more intricate enterprises, the inclusion of a cash drawer and a receipt printer remains requisite.
For the management, administration, and intricate data analysis, especially when utilizing iReap POS Pro, a desktop computer or laptop remains indispensable.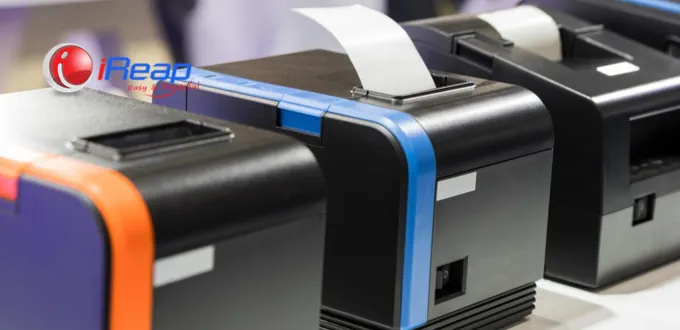 4. Opt for a Cloud-Based POS System
Contemporary technology is profoundly sophisticated, and it behooves one to harness its prowess for the management and operation of their enterprise. This pertains to the meticulous management and safeguarding of pivotal data germane to business growth and clientele.
In light of this, an application based on cloud infrastructure, colloquially referred to as cloud storage, should be the preferred choice. The rationale being that all transactional and customer data is stored online, thus mitigating the risks of data loss.
Moreover, it is imperative that the chosen cloud-based POS application possesses the following attributes:
Remote access to data, facilitated from any location, at any time, and via various devices, contingent upon possessing authorized access for logging into the application.
Synchronization of cloud-stored data, both automatically and in real-time.
Streamlined functionalities encompassing the arrangement of employee work schedules, attendance, notifications regarding depleting stock items, stock management, and more.
5. Comprehensive Financial Reporting
The Point of Sale is a pivotal asset in business expansion. This significance stems from its capacity to facilitate the acquisition of sales reports for designated timeframes, financial statements, and even other transactional records.
Hence, it is prudent to assess the application's ability to furnish all requisite business reports comprehensively, accurately, and in real time. Furthermore, it is vital that the presentation and comprehension of these reports remain accessible, even to those uninitiated in the realm of accounting nomenclature.
6. User-Friendly Point of Sale
An enigmatic POS application or one necessitating intensive training would only serve to compound the complexities of one's life. Especially so if the cashier personnel are not technologically adept. This predicament is far from expedient, is it not?
For this reason, a commendable Point of Sale application should boast a user-friendly interface, facilitating ease of use. In fact, the operational utilization of a POS application should be self-learnable, courtesy of an exhaustive guide.
Take, for instance, the iReap POS, which comes replete with a comprehensive guide accessible on its website under the "How To" section.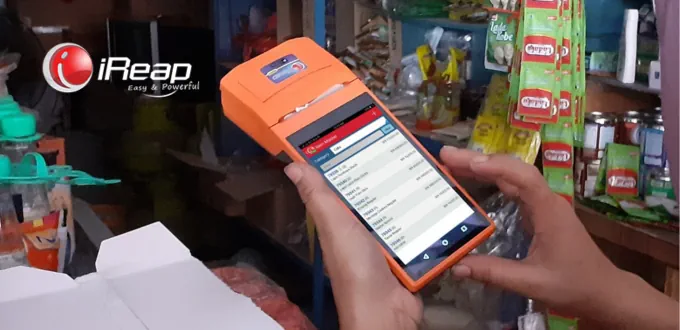 7. Technical Support & Customer Assistance
Before committing to the optimal Point of Sale solution for any given enterprise, it is prudent to ascertain that the service provider extends technical assistance and customer support primed to be of aid whenever the need arises.
This assistance should extend beyond troubleshooting; responsive customer support should be capable of addressing misconfigurations, clarifying perplexing queries, resolving operational disruptions, effectuating application updates, and indeed managing an array of potential complications.
The presence of responsive technical support engenders a sense of security and comfort for users of the Point of Sale application, empowering them to harness the technological utility confidently.
8. Affordable Pricing Without Additional Add-Ons
An optimal choice for a Point of Sale application is one that strikes a balance between affordability and a comprehensive feature set. Moreover, users should be exempt from supplemental fees accompanying the introduction of new features or performance enhancements to the POS application.
A case in point is the iReap POS Pro, with a subscription rate of Rp41,667 per device per month for annual upfront payments. Alternatively, a monthly subscription option is available at Rp99,000.
With this pricing structure, users gain access to the entire suite of features. Even as new features are introduced, such as the Loyalty Program, users can seamlessly integrate them through regular application updates.
9. Reputable Application Developer
Prudent selection entails opting for a cashier application developed by a reputable firm with extensive experience in the retail and related industries congruent with your business. As exemplified by iReap POS Pro, a product crafted by PT. Sterling Tulus Cemerlang, an entity fortified by a world-class team boasting two decades of engagement in the retail sector.
This implies that the development of the iReap POS application has been meticulously tailored to meet the requisites of diverse businesses. Two iterations are available: iReap POS Pro, tailored for larger-scale enterprises with a subscription model, and iReap POS Lite, a complimentary version suitable for fledgling enterprises. The advantages of the latter are elaborated here: Exploring the Merits of the Free Point of Sale (POS) Application by iReap.
In conjunction with considering the aforementioned nine guidelines for selecting a robust Point of Sale system attuned to business exigencies, it is also incumbent upon you to familiarize yourself with the prerequisites that a cashier application should satisfy to be deemed excellent. For a more comprehensive understanding of this facet, peruse the exploration on Qualities of an Outstanding Point of Sale (POS) Application for SME Entrepreneurs.